Conference Rooms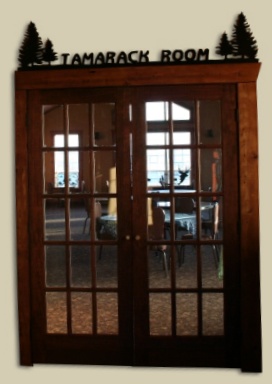 The Tamarack Room
seats up to 200 and is adjacent to the main dining room. Located on the second level of the main lodge and over looks a beautiful view out its large windows. It also has a small kitchenette at one end of the conference room. Wonderful area for your large group.
The White Pine Room
seats 45 and is located off the Old Original Lodge. The room has a coffee station and lovely view down into the ski bowl and surrounding hills.
Both conference rooms have many floor outlets and tables available, for sewing groups. Because of our lodging accommodations, groups can book one day or multi-day uses of our conference rooms.
Palouse Divide Contact Info:
Mailing Address: PO Box 55 - Princeton, Idaho 83857
Location: Hwy 6, Milepost 23 - Palouse Divide Road
Phone: 208-245-3552 (Please Call, voice mail if busy, leave message)
---
Copyright© Palouse Divide Lodge
All photos and graphics are copyrighted, they require written permission to use.
Created and hosted by awakenbydesign.com